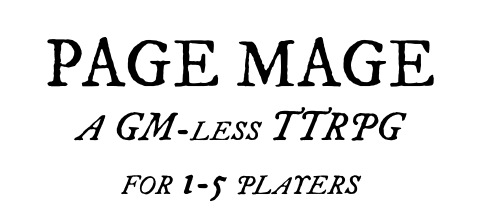 Page Mage
This game has been created for Bookmark Microgame-jam 2022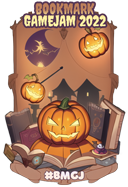 A short TTRPG game, requires no GM or dice; can also be played solo.
You'll randomly pick words from a book and use them as focus for spells, and also as a randomizer to determine the outcome from those spells.

Download, print, cut around the solid lines and fold around the dotted. Glue the two sides together, or if you want to get fancy, cut the two halves apart and glue them to the sides of a piece of colored cardstock.
Have fun!

Fonts:
Special thanks to Rose and Oma for playtesting!