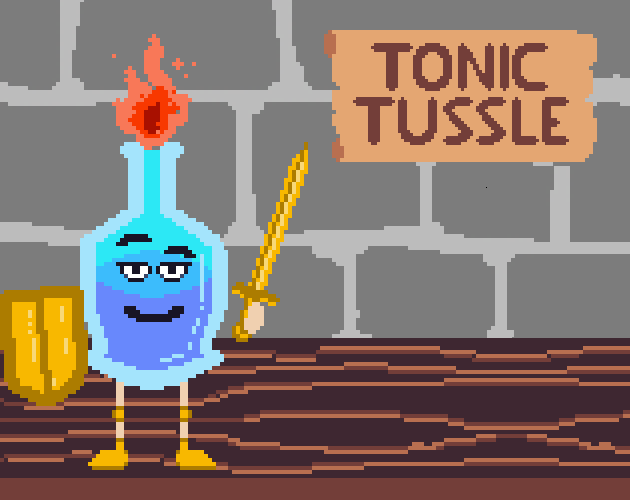 Tonic Tussle generator
"Double, double toil and trouble. A brewing experiment goes badly wrong. The potions have come to life, and they're out for blood."

Who's gonna be your fighter?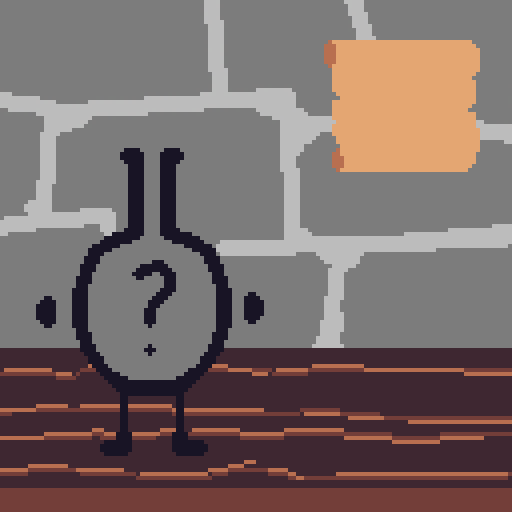 This character generator has been created during A Game By Its Cover 2022 jam as an homage to Tonic Tussle, an entry to My Famicase exhibition, created by Jake Hall.

Check out Jake's entry here: https://famicase.com/22/softs/022.html
About the generator: you can pick the pieces you like or hit "randomise" until you get something you like. You can also hit "remix" and make up your own!
The jam has an additional theme, which is "A lot". There's eight layers, each one with eight options: I'll let you do the math of how many different fighters this can create

Pro tip: ctrl+. to randomise just colours

Comments
Log in with itch.io to leave a comment.
🔥

👀
📕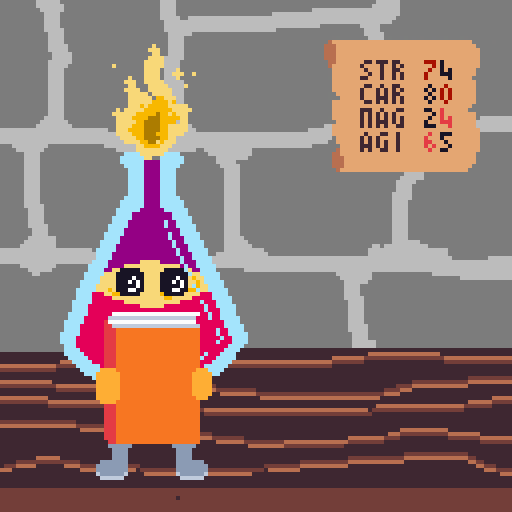 Cute Tonic of Acute Physical Prowess!